About Us
Call (707) 544-9000
Email: info@creating-loving-relationships.com
Sid and Corisa Aaronson began working with couples in 1980 out of their desire to help people create healthy, satisfying relationships.  They have presented numerous workshops for couples, been interviewed by several newspapers, have hosted their own radio program on KSRO and taught classes at Sonoma State University and Santa Rosa Junior College.  They have been married for 31 years and have two grown sons.

Corisa Aaronson, MFT
Calif. License #14465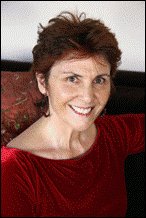 Since childhood, I've been passionate about exploring the mysteries of human nature.  Believing people can find fulfillment in love and make their dreams come true is a central force in my work as a therapist.
I realize how much pain and anguish most of us suffer when we feel misunderstood or when things aren't going well in our  relationships. The quality of our relationships always affects how we feel about ourselves and our self-esteem. That's why counseling with couples is so rewarding for me; working through relationship problems has the potential to bring us an enriched understanding of ourselves and a more deeply satisfying life.
My training as a marriage family and adolescent therapist began at SSU in 1979 where I earned my Master's degree in psychology. I received my Marriage and Family Therapist  license in 1981 and continued to train extensively in psychoanalytic and relational theory.  My background in the performing arts lends a gusto and sense of humor to my work as a therapist. You can email Corisa at Corisa@creating-loving-relationships.com.

Dr. Sid Aaronson, Ph.D., MFT
Calif. License  #13079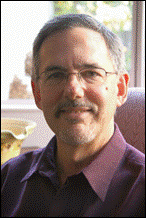 I am passionate about working with couples.  Part of my passion comes from my marriage where I found that, in working through the ups and downs, our love has grown stronger.  Confronting relationship challenges has helped me grow.  It has also helped me discover that a good partnership requires an ongoing commitment  to do the things necessary to deepen love.

This has inspired me to encourage couples to achieve their highest potential in love relationships, and I work hard to help them attain this.  I have a deep desire to understand what makes intimate relationships successful, and as a result, I'm committed to ongoing training and learning.  Every couple I work with teaches me something new.

I received my Marriage and Family Therapist license in 1980.  I focused my doctoral dissertation on the treatment of couples and consider myself an authority on relationships.  I have extensive training in psychoanalytic and object relations theory. I received my Masters from Sonoma State University and Doctorate from the Sanville Institute in Berkeley.
 
I've worked for Sonoma County Mental Health and served as a consultant for psychotherapists in private practice and several Social Service agencies.  I've taught psychology classes at Sonoma State University and the Santa Rosa Junior College and presented numerous workshops on such issues as relationship problems, stress, anxiety, and stepfamily struggles.  You can email Sid at: Sid@creating-loving-relationships.com.
---
Consider our no obligation phone consultation.
We'd be happy to talk with you about your unique situation.
In Santa Rosa, call (707) 544-9000.
In Petaluma, call (707) 769-8050.
Email us at: info@creating-loving-relationships.com.

Creating Loving Relationships (also know as the Marriage Center for Counseling and Education) serves the online community as well the communities in Sonoma County, California including: Santa Rosa, Petaluma, Cotati, Rohnert Park, Sebastopol, Sonoma, Windsor, Healdsburg, Cloverdale, Kenwood, Glen Ellen, Calistoga, Bodega, Guerneville, Forestville, Napa and Novato.
94923 95425 94928 95441 95442 95448 95409 94952  95454 94999 95448 95409 95401 95403 95404 95405 95407 05409 95472 95476 95492
We provide marriage counseling, relationship therapy, couples counseling, premarital counseling, individual counseling and psychotherapy, help with divorce, relationship advice as well as help with love and communication.